ELKLAN
LET'S TALK WITH UNDER 5s TRAINING COURSE:
This course is designed to train parents, carers, childminders, students on childcare courses & pre-school practitioners on some key skills and knowledge to support a child with Speech and Language difficulties. Please see the course flyer for more specific information regarding aims and topics covered or look on the ELKLAN website (www.elklan.co.uk) for more information and testimonials from those that have attended the course. Download PDF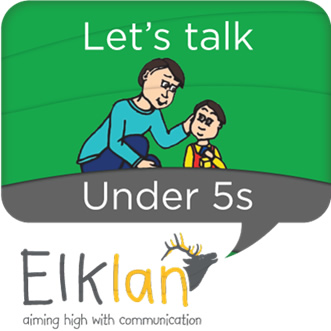 I have been practising as a Speech and Language Therapist for over 15 years. I now work exclusively as an Independent Therapist due to becoming frustrated with not being able to provide a quality service to clients when I was employed by the NHS. It is becoming very apparent how many more children are not talking or only say a few words at the age of 2 years and how a large number of parents are waiting up to a year for NHS intervention.
There are many Facebook Forum posts from parents feeling distressed that their children are not getting any support from their NHS Trusts quickly enough and once they are seen, they receive random sessions with a lack of continuity of therapist. This can be distressing for the child and is ultimately frustrating for the parent.
In addition, there are many examples whereby parents are not able to afford regular Independent therapy & I believe there should be support & practical information provided to these parents. It is also worth highlighting that this course is also relevant for newly qualified nursery staff members and students on childcare courses.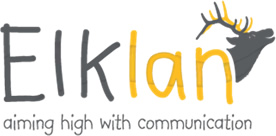 The ELKLAN training fee includes a manual for each participant that during the sessions becomes personalized to the child. There is also the option for staff members to gain accreditation at Level 1 and successful applicants to gain 3 points (which is the equivalent to a GCSE).
The training involves 6-7 sessions depending on the age group of the children or whether it is being delivered for accreditation. Each session is 2 hours long however there is flexibility in how the course can be delivered (i.e. weekly sessions versus 3 half-days).
Course Charges:
£250 to include the Manual (without accreditation) for parents, carers or staff inset days.


£395 for students in childcare or Nursery staff wishing to gain accreditation at Level 1 and 3 points.
'Providing you and your child with practical ideas to share and enjoy together
within the routine of home life and in "special time" together.' Contact me today
Call me today on 0208 3816227
Email: info@speechtherapyhertfordshire.co.uk